Product Information
Small Engine Valve
Small Engine Valve
We are making efforts to manufacture highly functional engine valve that can support not only durability, downsizing, and weight saving, but also leading-edge design such as the improvement of fuel efficiency and low emission.
The engine valve plays an important role in the combustion chamber inside the engine.
As engine valve opens and closes several thousand times per minute in combustion over 800°C, heat resistance and wear resistance are essential.
Since our foundation, we have supplied our products to all types of engines such as motorcycles, passenger cars, trucks, buses, motor sports, agricultural machinery, construction machinery, generator and others.
We will lead the industory as a pioneer group of engine valve manufacturers.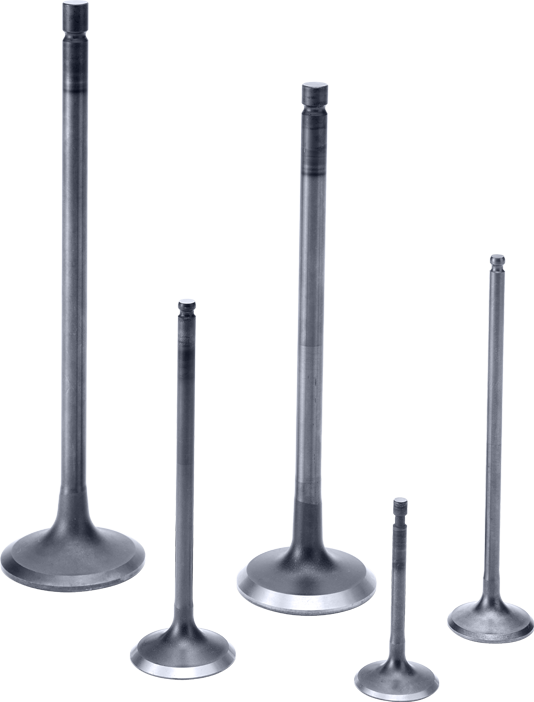 Hollow Engine Valves
Even if it is a high-performance valve, expensive products are never accepted on the market.
We have developed the hollow engine valve strategy to meet the customers' needs.
Nittan's hollow head engine valve is manufactured by our unique technology that places us beyond reach of other companies.
The hollow engine valve is a product in which metalic sodium is sealed in the hollow made in the engine valve. This lead to redaction in weight as well as improvement of cooling effect, compared with the conventional valves.
We manufacture both the hollow stem engine valve in which only the stem is hollowed that is tailored to the customers' needs, and the hollow head engine valve which is further hollowed up to the head part.
As for the the automobile engine trend, the number of vehicles with the turbo-charged engines is increasing in the market.. The hollow engine valve is essential for the next generation engines as it is durable in high temperature.
Further, our hollow head engine valve has a hollow capacity larger than that of other companies' products, trims weight better, and has an amazing cooling function. Therefore it has been adopted in numerous four-wheeled vehicles, including those of foreign manufacturers.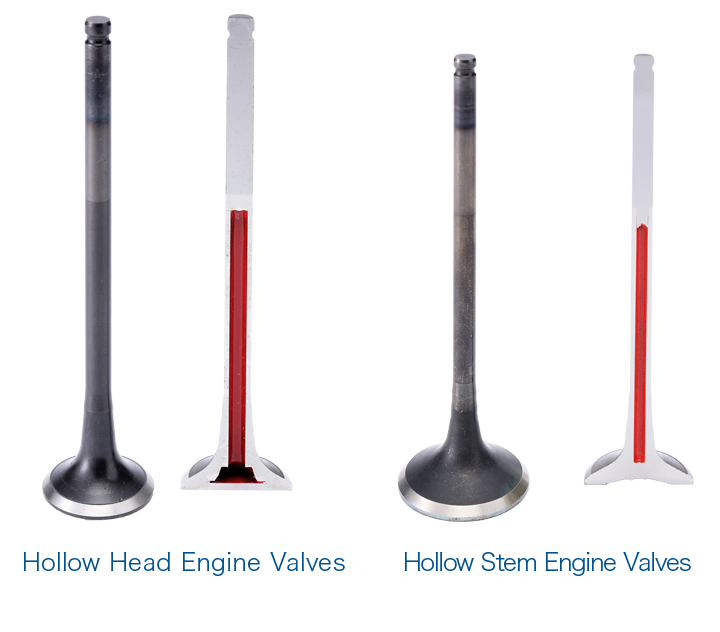 Engine Valve for Motor Sports
The valve has contributed to improve the engine performance. This results in the Japanese manufacturers' victory in the world-class auto races.
The core technology is also used effectively for the development of the engine valve of passenger cars.
In the world of racing where the speed is critical, the durability and weight saving of the engine valve are required to an extreme.
Our products have a track record of having been adopted in four-wheelers and two-wheelers for numerous motor sports.
The main material of engine valves for passenger cars basically uses heat resistance steel.
For motor sports, it uses lightweight and high-strength titanium.
The way we manufacture our products with cutting-edge techniques can be called an state of the art.