Product Information
Land & Marine Engine Valves・Valve Seats
Land & Marine Engine Valves・Valve Seats
Large-type engine valves are widely used in engines for ships, and generators for power plants. Thus, we have developed variety of products depending on the application.
Because ship engines use heavy oil and gas, wear resistance and corrosion resistance are essential for the component parts around the combustion chamber including the engine valve.
Not only the engine for ships but also in the internal combustion engine of a power-generating plant and cogeneration system which makes use of its exhaust heat, our products have been adopted meeting a wide range of needs. Our products have been highly praised at home and abroad.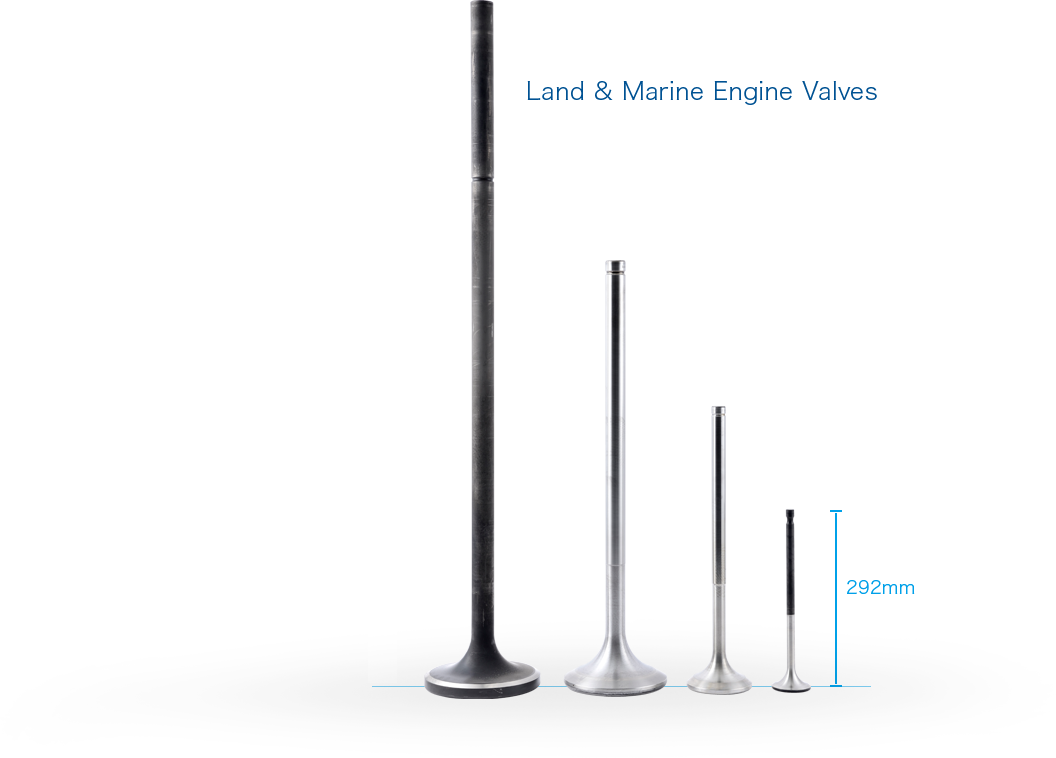 Our super-tough products that hold the movements of the land & marine engine valve.
The valve seat is indispensable for the actuation of land & marine engine valves. For the valve seat, in order to receive the movement of the valve with a huge pressure like a cushion, it requires various resistance properties against heat, wear, corrosion, and others.
Engine valves and valve seats are embedded in the valve with body and delivered as a large structure. We require advanced assembly and welding technologies as well as forging technology for fabricating each component.
These technologies have been integrated at our Horiyamasita Plant.